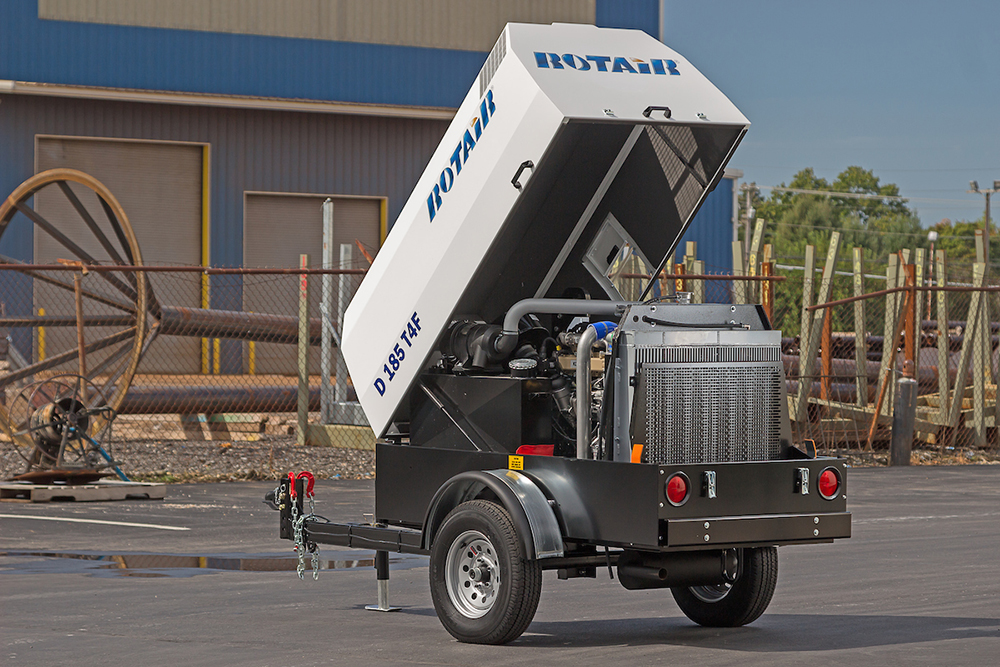 FTG Technical Tuesday – Compressor Air Pressure
As air pressure is increased, cfm's decrease. At 100 psi, our D185T4F is at maximum CFM (185). As you turn up the pressure, the cfm's will decrease. At 110 psi, cfm will decrease to approximately 169. At 120 psi, cfm will decrease to approximately 153. Also, you must take into consideration friction loss on your air hose. Using 50' of ¾" air hose @100psi, your air pressure drop is approximately 22 psi. At 100' the drop is approximately 44 psi. You must keep these numbers in mind when using extended hose lengths. Depending on the lengths you may have to switch to a larger compressor to maintain proper pressure at the tool.
Have a technical question? Email us at nick@ftgequipment.com or call (855) 303-7900.
http://69.89.31.236/~ftgequip/wp-content/uploads/2016/10/ftg-logo.png
0
0
Lorrie Adler
http://69.89.31.236/~ftgequip/wp-content/uploads/2016/10/ftg-logo.png
Lorrie Adler
2018-02-05 15:37:49
2018-02-05 15:37:49
FTG Technical Tuesday - Compressor Air Pressure