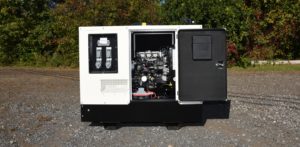 FTG Technical Tuesday – Load Bank Testing
Load testing your generator system should be part of a standard planned maintenance program for all systems. The main reason to test your system under load is to make sure the generator will perform as designed, when it is needed most. This is the only true way to check the performance of the generator. A load test will allow verification that the generator system will produce and maintain full load without overheating and shutting down. It also allows testing of all components of the system, to ensure all work together as designed and intended and can help identify any potential weaknesses in controlled conditions. This allows proactive maintenance, as weaknesses are identified during controlled conditions.
Benefits of Load bank Testing
Verifies, the generators capabilities as opposed to just starting it up.
Helps to avoid "wet stacking" and cleans out carbon deposits.
Verifies the engine cooling system will perform properly under load
Contact (855) 303-7900 or nick@ftgequipment.com for your technical questions.
http://69.89.31.236/~ftgequip/wp-content/uploads/2016/10/ftg-logo.png
0
0
Lorrie Adler
http://69.89.31.236/~ftgequip/wp-content/uploads/2016/10/ftg-logo.png
Lorrie Adler
2017-10-31 11:59:40
2017-10-31 11:59:40
FTG Technical Tuesday - Load Bank Testing